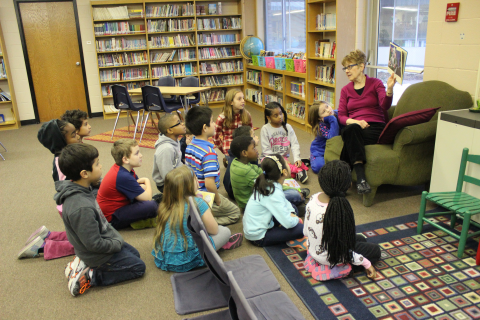 Volunteers play an important role at Ruth Murdoch Elementary School. They can be found grading papers, assisting in the office, serving lunch, or reading to our students. Some of our volunteers are retired teachers. They assist in a variety of classroom duties. We also have volunteers who maintain and operate our library, work outdoors on our grounds or volunteer during special RMES events.
During a prior school year, our 50+ volunteers clocked 2000 hours of volunteer service! We value our corps of volunteers. Each spring they are honored at our Volunteer Banquet.

For more information on volunteer opportunities, please contact our school office at 269.471.3225, or click on Contact Us

A Volunteer Application must be completed in order to volunteer at RMES.